Special Chef's Table Dinner with Michael Zukin
The Stagecoach Tavern

864 South Undermountain Road

Sheffield, MA, 01257

United States

(map)
Join us for a very special "Chef's Table" dinner with visiting chef Michael Zukin, presenting 8 courses of modern seasonal cuisine using traditional European techniques. 6pm Sunday March 3rd at The Stagecoach Tavern. $120 per person includes 8 courses with wine and cocktail pairing by mixologist Rafa Russi-Catalan.
Call us at 413.229.8585 or Reserve your spot — maximum 8 people!
Michael Zukin is a chef of basic needs. With little more than a cast iron Dutch oven, cutting board, knife, fire, and an audience, he can create magic. Michael spent years studying nature and classic European Cuisine. after working at some top restaurants, he created his own cuisine that focuses strictly on Locality and seasonality with the highest respect paid to ingredients, technique and foraged goods. His dishes are sure to please not only the tastebuds and eyes but the mind as well. Michaels work and passion includes practicing and teaching bushcraft and outdoor survival skills. He loves to blend primal simplicity with his traditional European culinary training.
check out Michael's Instagram Feed.
The Stagecoach Tavern at Race Brook Lodge offers a seasonal menu with a focus on local ingredients. The candlelit Tavern boasts hand-hewn beams and wide-plank floors spanning multiple levels. It has been a warm and convivial gathering spot for friends, families, and lovers for over 200 years. Cozy up by our roaring fire in winter months or in the summer relax with a drink under the stars in our courtyard.
Race Brook Lodge is a rustic and unique getaway destination, perfect for weekend getaways, workshops, weddings, hiking, biking and more, in the natural beauty of the southern Berkshire Hills of Massachusetts. Race Brook hosts musical performances and other cultural events in the Down County Social Club speakeasy, Barnspace and the Pine Grove Porch. Click here to see a schedule of upcoming events.
DISCOVER RACE BROOK LODGE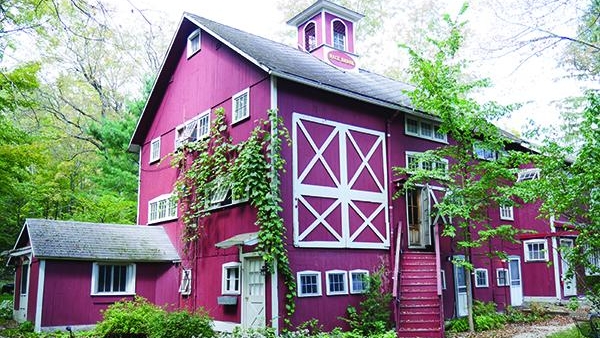 The Main Lodge
Our rooms are carved out of a 19th century barns and a Federal style mansion, with other cottages and cabins. Continental breakfast is included. Hiking trails start right here on the property and extend up to the Race Brook Falls, Mount Everett, Mount Race and beyond. You can continue on the Appalachian Trail... all the way to Georgia, or north to Maine!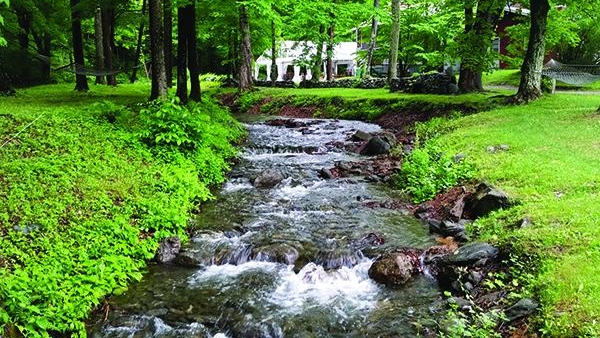 Race Brook
The Race Brook is a soothing presence, babbling right through the center of our property. Enjoy the sound of the brook from a hammock in the shade or spread out a blanket for a picnic on the lawn. Also enjoy volleyball and lawn games. In the summer, sometimes the brook dries up temporarily, allowing for adventures and scavenger hunts in the riverbed.
The Stagecoach Tavern
At The Stagecoach Tavern, visionary chef Laurel Barkan uses local ingredients whenever possible to create original interpretations of both traditional and exotic dishes. The Stagecoach is best known for it's atmosphere, as diners revel in history of the centuries-old candlelit tavern.
Accommodations
Our rooms come in all different sizes and shapes, with romantic hideaways and spacious king beds or cabin-style accommodations with multiple beds. Call us to help choose the room that's just right for you.
Meetings, Weddings, Banquets
We have great spaces for groups! Our Barnspace is rustic and sophisticated and infinitely versatile. It's great for weddings, corporate meetings, yoga retreats, and dance parties!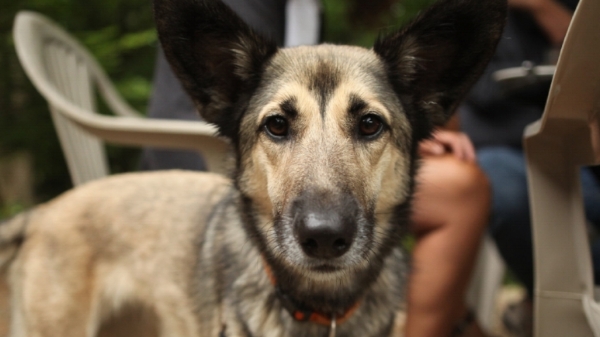 Pet friendly!
We love pets! Over half of our rooms are dog-friendly. Dogs love the great hiking right on the property, diving in the brook and frolicking with guests, staff and other dogs!
Race Mountain House
The Race Mountain House is an epic four-bedroom villa up on the slope of Mt Race, overlooking the Southern Berkshire valley!
More events at Race Brook Lodge: